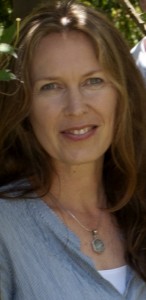 With a background in the welfare field, Gabrielle has completed certified courses in Holistic Counselling, Clinical Hypnotherapy, Nutrition, Energetic Lymphatic Therapy, Quantum Healing Hypnosis Therapy (Dolores Cannon Technique), Genome DNA-Stem Cell Healing, SoulCollage® and has also studied Spiritual & Crystal Healing, Astrology, Numerology, Tarot & Kabbalah.
Over the years, she has performed many Personalised Name-Giving & Blessing Ceremonies for Families, facilitated numerous Spiritual Development Workshops and Groups as well as weekly Meditation Activation Circles. Gabrielle has been in service as a Psychic & Intuitive, working regularly from 'Soul Destiny' in the Southern Highlands of N.S.W. for several years, offering Guidance Readings, Energetic Lymphatic Therapy & Crystal Energy Balancing. She has also read for a multitude of people at various Psychic Fairs, including the Mind, Body & Spirit Festival in Sydney.
Gabrielle is an Associate Member of the International Institute of Complementary Therapies (IICT) as well as a QHHT Level 2 Dedicated Practitioner, listed on Dolores Cannon's Website.
Strongly committed to her own spiritual growth and to empowering others on their unique path of self awareness & discovery, she believes that we are all guides and teachers for each other, so wonderfully interconnected, each re-membering our origins, our 'oneness' & connection with each other, our beloved Planet & ALL That IS.
 Through the work with Higher Consciousness,

my deepest & greatest intention,

is to lovingly guide, inspire & empower individuals & groups,

to journey on their Spiritual Life Path with authenticity & joy,

to truly be their Highest Selves and to shine their light with love!