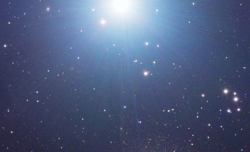 Arise Children of the Sun…Shine your Light for all to see!
You are invited to a weekly Heart-Centred Meditation Circle.
Join with Like-Minded Souls in a safe & comfortable environment, sharing in the experience of unified group energy…
The more present we are, the more aware we become through our clarity & light,
for Alignment, Activation & Attunement
to Self, Soul & Source
You are the Light from Source within you!
Open to your Unlimited Self
Activate your life force, Raise your vibration, Anchor the Light in Service to Earth & all Beings
Align to Inner Planes & Soul for deep healing, wellbeing & awakening the Divine Self.
Access wisdom from your Multidimensional Selves,
Transmute cellular imprints
Experience DNA, Chakra, Light Body & Light Code Activations
Where: Southern Highlands address
Bring: water bottle, journal & pen, cushion & rug if desired, open heart & mind
Further details upon enquiry
Love is the Key that opens the Codes of our Divinity,

It is the doorway to our Divine Self,

Harmony, Peace, Unity & the way to Ascension with Earth in the Great Change In Cycles

We are our Body of Light co-creating the New Earth
Now is the time
Live & grow in your Love & Light Expansion on Earth!