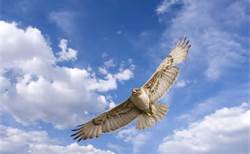 During a Soul Guidance Session, you can expect to receive personal guidance and messages from your Higher Self, Guides and/or Loved Ones in Spirit, to assist you to gain clarity and move forward on your Life's Path.
You will receive whatever information is for your highest good at this moment, for clarity, healing, growth, self awareness & empowerment.
Messages come through inspirational writing, a form of trance channeling, and are also delivered through clairvoyance, clairaudience & Clairsentience. Often pictures or symbols are also brought forth as part of the reading.
The Higher Dimensional Spiritual Realms through your Higher Self, determine what messages are delivered according to individual needs, but always with the purpose of uplifting through love, light & joy.
Numerology, Astrology & Tarot may also be incorporated for the gift of guidance that these tools bring.
One hour Guidance Reading $85
Email or phone Guidance Readings and Messages are available, and will be sent to you within one week of payment being received.
Please Provide your current full legal name and date of birth, and if you like, a brief note on the main theme of which you are seeking guidance.
Email/Phone Guidance Reading $85